Your browser is out of date. Please use a modern browser to view all features of this page.
Teaching Kits for Teachers and Students
Alaska Department of Fish and Game educators have developed the following kits to provide students with hands-on learning opportunities. Kits are available on loan for two weeks at a time. The borrower pays for return shipping as necessary. Click on the 'region' you live in found on the map below to explore the kits in your area.

If you are looking for other educational kits available statewide, beyond those developed by ADF&G, download the Educational Science Kits in Alaska list here.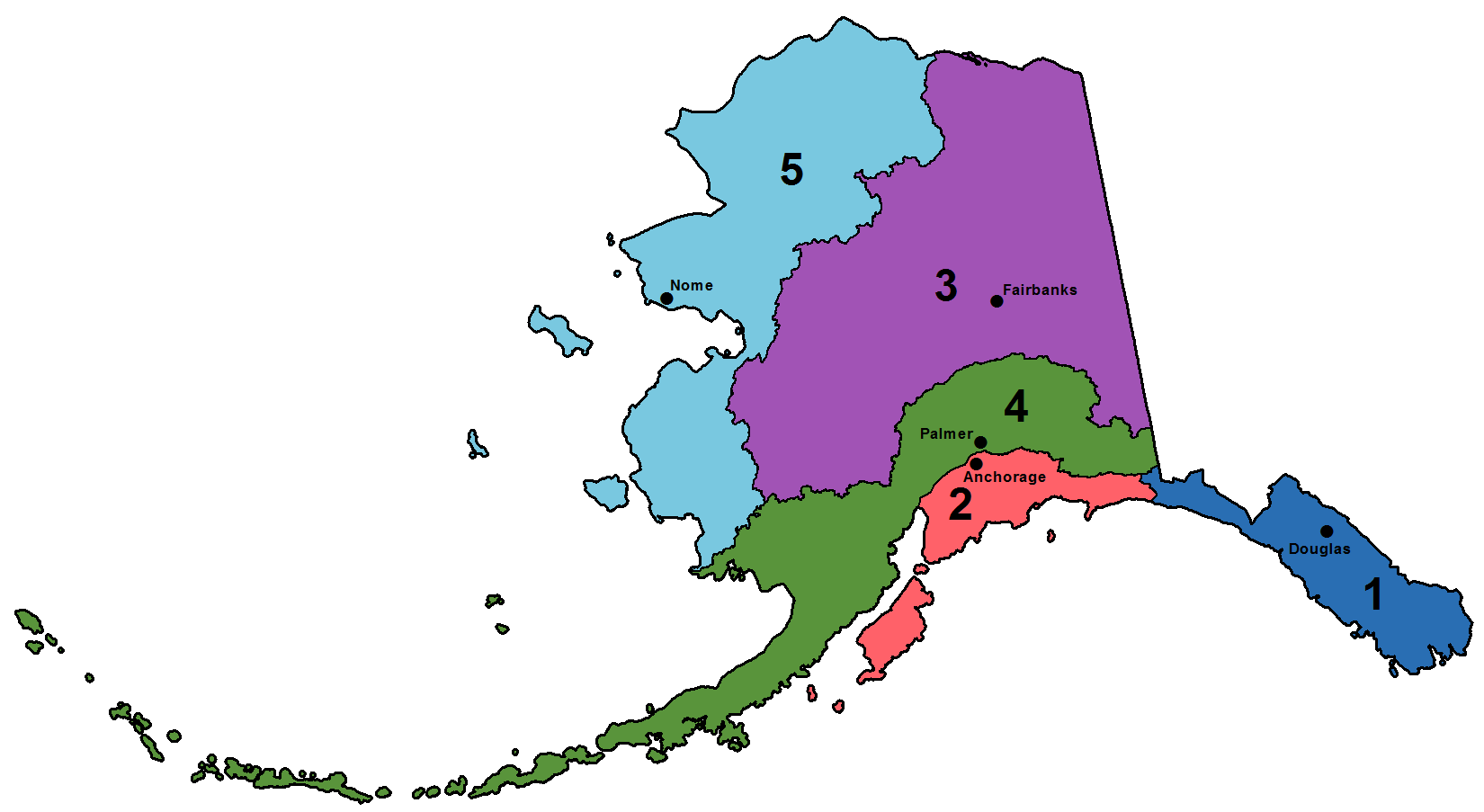 Serving the communities in Southcentral Alaska.
Alaska Resources Library & Information Services 907-272-7547 fms@arlis.org
(ARLIS manages Region 2 kits and has an extensive loaning inventory of natural materials beyond the kits listed below. Find the entire list here: https://www.arlis.org/fsbfm/)

Suite 111 Library Building
3211 Providence Drive
Anchorage, AK 99508
Trail Camera kits: ADF&G Anchorage call 907-267-2216 or email Brenda.Duty@alaska.gov
Serving communities in Interior Alaska.
Front Desk Staff ADF&G, 907-459-7306 Fairbanks, AK or email
Mike.Taras@alaska.gov
Serving communities from Palmer, north to Glennallen and west to the Aleutians.
Front Desk Staff ADF&G, Palmer, AK Call 907-746-6300 or email
Burl.Dickman@alaska.gov