Threatened, Endangered, and Diversity Program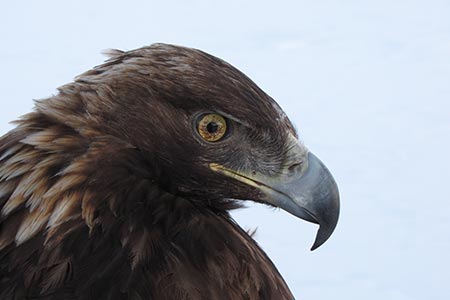 Purpose
The Threatened, Endangered, and Diversity Program's goal is to support research and understanding of species that have a real or perceived conservation concern and to take actions to prevent species from becoming listed as Federally Threatened or Endangered. The program achieves this goal by conducting focused conservation and research projects on Alaskan species of greatest conservation need (species that are or appear to be substantially declining in abundance). Results of our applied research are used by managers and policy makers to:
Better understand the severity of a species' decline.
Identify the cause(s) of a decline.
Identify conservation and management actions to reverse a decline.
Because of the sheer size and remoteness of Alaska, the status of most nongame wildlife is largely unknown. Hence, the Program primarily accomplishes its goal by filling key information gaps for species that are known or suspected to be declining but for which little information is available. The Program's philosophy is that conservation actions are most effective if species' declines are identified and addressed early and before populations reach critically low levels. The Program's actions are guided by the State Wildlife Action Plan. This Program works collaboratively with a diversity of partners including federal agencies, businesses, and nonprofits to prevent further loss of declining species and ultimately keep common species common at healthy and sustainable levels.
Though Alaska has relatively few species that are federally listed as Threatened or Endangered, this Program also works collaboratively with federal agencies, Native Alaskans, local governments, and other stakeholders to recover those populations and remove them from threatened or endangered status.
Information on species listed under the federal or state endangered species acts can be found on the Special Status Species pages.
Funding
Funding for this Program is provided by the State Wildlife Grant Program and Section 6 of the Endangered Species Act, both of which are national programs that provide federal money to each of the 50 United States to address the states' conservation priorities. Each state must provide a non-federal match, using a funding ratio of 65-75% federal to 25-35% state funds. Alaska uses non-hunter related funds to match and capture these substantial federal funds so that Alaska can determine how and where these resources are most effectively spent.
Rationale
As the designated trustee of the State's wildlife resources, the Alaska Department of Fish and Game holds all wildlife — including amphibians, birds, and mammals (game and nongame) — in trust for the benefit of the people of Alaska. In keeping with the Agency's mission, this Program reflects the broad range of benefits and values that Alaskan's desire from wildlife resources. This will ensure that the State's full biological diversity will be enjoyed by future generations with opportunities for harvest, economic benefit, personal viewing, and recreation.
Other Links