Join ADF&G
Why You Should Join
Whether you are an experienced professional or an aspiring student, there is a place for you with the Alaska Department of Fish and Game! As a student, explore your interests with hands-on experience through ADF&G's Internship Program. As a professional, join experts in your field working for a world renowned fish and wildlife management agency. Take the next step toward your future. Begin "Your Career in the Last Frontier" today!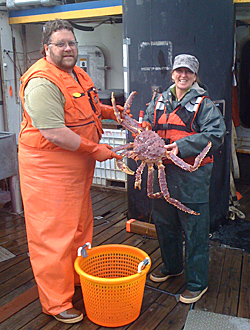 Highlights
ADF&G is always hiring. Check out Workplace Alaska for today's current opportunities!
Make a Difference
Appointed Positions
Discover the many ways to work with the Department.
Donate
ADF&G's official foundation: the Outdoor Heritage Foundation of Alaska.