Reel Times Newsletter
July 2020
Issue 31
---
Hook it and Cook it - How to make the most of your catch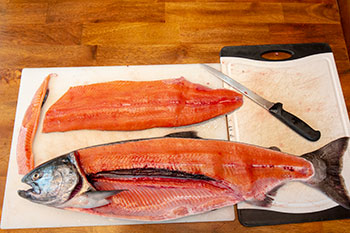 Do you fish for fun or for food? It's likely the answer is both.
Fish are an excellent source of protein and can be prepared in many different ways. As Alaskan anglers, we have access to some of the finest quality fish anywhere. Halibut, lingcod, salmon and rockfish are a few species saltwater anglers regularly target for the table. Freshwater anglers find salmon, rainbow trout, northern pike and burbot to make for a good meal.
Whatever fish you target for the table, we'd like to show you a few ways to make the most of the whole fish, not just the tasty fillets.
In this issue of Reel Times we share some information and a link to a video showing how to make fish stock or broth out of what remains after gutting and filleting a fish.
Ever butterflied a salmon? We provide a link to one of our how-to videos showing two different ways to fillet a salmon.
Are you following us on social media? If not, be sure to check us out on Instagram @wefishak. You can also follow us on Facebook at ADF&G - wefishak. We also have a YouTube channel where there is a growing collection of fishing-related videos.
While you're out there targeting the catch of the day, be sure to practice social distancing from any fellow anglers you may encounter and follow the Governor's health mandates.
Sport and personal use fishing remain open in Alaska. For more information please read this letter issued by Alaska Department of Fish and Game Commissioner Doug Vincent-Lang.
If you have a comment or story ideas for Reel Times, we encourage you to send them our way. You can send comments to ryan.ragan@alaska.gov.
We'll see you on the water.
Tight lines!
Division of Sport Fish
Alaska Department of Fish and Game
Need a license or a permit? Go online
Shopping online through the Alaska Department of Fish and Game store is convenient, fast and easy. You will find licenses, permits and king salmon stamps available.
If you need anything, please visit the online store at: www.adfg.alaska.gov/Store.
How to make fish stock (broth)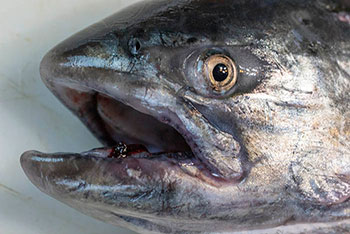 Making fish stock is easy and allows you to utilize portions of the fish that may otherwise be discarded. You can make a good fish stock with fresh fish or previously frozen heads and carcasses. There are a number of uses for good fish broth, including in seafood chowders, on rice, or as an ingredient in a delicious bouillabaisse.
Check out this video showing how to make fish stock: https://www.youtube.com/watch?v=tjOedPPOU6I
Watch and Learn – Tune into an Online Fishing Forum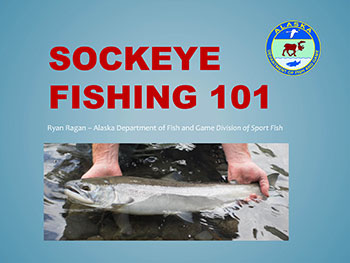 Interested in learning how to can, smoke or pickle fish? How about learning some tips and tricks to target king or sockeye salmon?
If so, you can check out our online fishing forums on our YouTube channel.
Division of Sport Fish staff plan to host forums monthly using social media platforms such as YouTube and Facebook live.
If you're interested in being notified about such monthly forums, sign up to receive statewide Press Releases.
Saltery River: both the journey and destination are adventures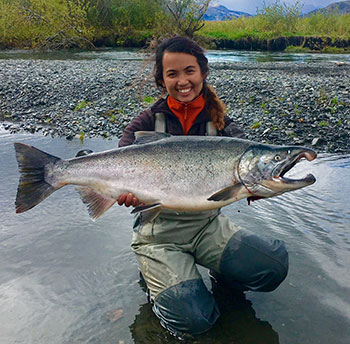 The Saltery River is located on the Kodiak road system, but it's a far cry from parking streamside with your rental car. It requires a 15-mile trek on an unmaintained, former military road. All terrain vehicles are the usual choice to venture along this path, which features side-by-side swallowing mud holes, ATV rim wrecking rocks, and hidden tree branches that will try to swipe you from your saddle. The most important accessories on this trip are a winch and a partner to pull you out of trouble. Hiking or mountain biking out to the Saltery are options, but it is an epic trip and most visitors go for rental ATVs, guided trips, or there are several lodges that visit the Saltery with options to fly out.
Despite the travel challenges, Saltery is a popular fishing destination and can get crowded (for Kodiak). There are a lot of fishing holes and there is usually room for people to spread out, find solitude, and fish. Saltery is a popular spot for locals, so weekends are more crowded than during the week. A robust sockeye salmon run returns to the Saltery in late June and July and has a daily limit of five fish, which is higher than the rest of the Kodiak road system. The sockeye salmon in the Saltery are among the largest that can be found on Kodiak Island and seem to be more receptive to the fly than sockeye salmon from other places. Small, sparse flies with red hooks are a popular choice on the river.
The coho salmon run begins in late August and fish can be found into October. Saltery coho salmon are also bigger-than-average around Kodiak and the run is consistently strong. Despite the challenges getting to this remote spot, anglers should keep in mind that the Saltery is still on the road system and coho salmon limits are two fish daily before September 16 and one fish daily beginning September 16. Coho salmon can be voracious and favor typical coho flies with ridiculous color and flash. Pink and green flashy spinners are effective too. During low water conditions, they become lock-jawed so it's best to time your trip after a bit of rain…..but not too much rain or your journey to Saltery will be a mud fest.
Fall fishing is a great option for a "cast and blast" to get out and catch a couple cohos while keeping your eyes peeled for a Sitka blacktail deer. A small run of steelhead can be found during the fall in the Saltery as well! A trip to Saltery River has loads of adventure to offer including spectacular scenery, wildlife viewing, plenty of photo opportunities, great camping, and of course, fish! Remember to check with the local Alaska Department of Fish and Game office or website for current regulations and inseason changes to limits.
Reel Adventures – Target coho salmon using a slip-bobber set-up
Targeting coho salmon in freshwater using a slip-bobber set-up is a highly effective way to put a few of these feisty fish on the bank.
Coho should begin showing up in some freshwater streams later this month. Prepare to do battle with these fish by first setting up the proper rig.
The "How to fish for coho salmon at Campbell Creek" video on YouTube shows how to set-up a slip-bobber rig. While the method is used on a local creek in Anchorage, the strategy can be used in other streams where fishing for coho with bait is permitted.
Field to Plate – Recipe of the Month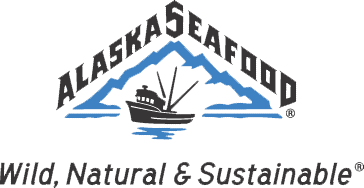 Alaska smoked salmon and chipotle chowder
You can use homemade fish stock (broth) to complete this recipe for Alaska Smoked Salmon and Chipotle Chowder. Brought to you by our friends at the Alaska Seafood Marketing Institute.

If you have any questions about the Reel Times newsletter, please contact Ryan Ragan at ryan.ragan@alaska.gov