Reel Times Newsletter
June 2020
Issue 30
---
Go online, then go outdoors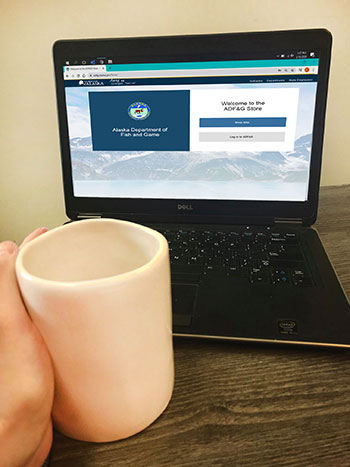 Alaska's vast landscape provides the perfect opportunity to practice social distancing. And what better way to practice social distancing than getting outside and enjoying a day on the water?
If you're planning to get out and go fishing, you don't need to go to an ADF&G office or license selling vendor to get your fishing license or personal use permits. You can get what you need online.
In this issue of Reel Times, we will share some online resources to get you out the door and onto the water. You can purchase licenses and stamps in our online store.
Are you following us on social media? If not, be sure to check us out on Instagram @wefishak. You can also follow us on Facebook at ADF&G - wefishak. We also have a YouTube channel where there is a growing collection of fishing-related videos.
While you're out there targeting the catch of the day, be sure to practice social distancing from any fellow anglers you may encounter and follow the Governor's health mandates.
Sport and personal use fishing remain open in Alaska. For more information please read this letter issued by Alaska Department of Fish and Game Commissioner Doug Vincent-Lang.
If you have a comment or story ideas for Reel Times, we encourage you to send them our way. You can send comments to ryan.ragan@alaska.gov.
We'll see you on the water.
Tight lines!
Division of Sport Fish
Alaska Department of Fish and Game
All your permits in one place
Participation in some sport, personal use or subsistence fisheries requires a permit. There are a number of such permits available for fisheries across the state.
Southcentral
The Southcentral region hosts some of the most popular personal use fisheries in the state. The most popular personal use fishery in Southcentral is the Upper Cook Inlet personal use salmon fishery. This permit allows residents of Alaska to participate in Personal Use fisheries on the Kenai River, Kasliof River, Fish Creek and the Susitna River.
Information about the Prince William Sound shrimp fishery and Prince William Sound shrimp permits can be found online.
Interior
The popular Chitina personal use and subsistence fishery occurs in the Interior region. In addition to this fishery, there are other permits available to anglers.
Southeast
You'll find sport, personal use and subsistence fisheries in Southeast Alaska that cover fish and shellfish. More information on available permits in this expansive and remote area can also be found online.
Alaska residents who are 60 years of age or older – apply for your PID online!
Are you a resident of Alaska who is 60 years of age or older? Did you know that you can apply for an Alaska Department of Fish & Game Senior Resident Permanent Identification Card (PID)? The PID is a free sport fishing, hunting, and trapping license. The best news is you can apply and print off a 30-day temporary PID (if you are eligible) from the comfort of your own home. Apply today.
In order, to be eligible you must be an Alaskan resident 60 years of age or older and meet the Department of Fish and Game's residency definition. If you received the 2019 Permanent Fund Dividend, you will be eligible for a temporary PID right away. If not, no worries, you can still apply for your PID but additional documentation establishing your residency is required. Also, if at any time a senior resident card holder is no longer a resident of the State of Alaska, their card is immediately void.
The following situations disqualify applicants from receiving the senior resident card; there may be others:
Having a resident hunting/fishing license in another state.
Being registered to vote in another state.
Receiving a tax break on property tax in another state (homestead exemption).
Receiving benefits under a claim of residency in another state, territory, or country.
If you are having issues applying online or questions about residency requirements, please give the ADF&G Licensing office a call at (907) 465-2376.
Are you an Alaskan resident and military veteran who is at least 50% disabled – you can apply online for the DAV license
The State of Alaska honors our resident disabled veterans (DV) by providing a complimentary hunting and fishing license/card to those who meet the Department of Fish and Game's residency definition and who are certified 50% disabled or greater.
You can apply online.
If at any time a DV license holder is no longer a resident of the State of Alaska, their DV license is immediately void.
The following are common situations that disqualify applicants from receiving the DV License:
Having a resident hunting/fishing license in another state.
Being registered to vote in another state.
Receiving a tax break on property tax in another state (homestead exemption).
Receiving benefits under a claim of residency in another state, territory, or country.
Instructions: Apply online. You also need to provide your letter of disability certification by email to adfg.license@alaska.gov, fax (907) 465-2440, or mail to:
Alaska Department of Fish and Game
Licensing Section
P.O. Box 115525
Juneau, Alaska, 99811-5525.
Please note that Alaska resident disabled veterans planning to participate in sport fisheries that have annual harvest limits must obtain and carry on them a free Sport Fishing Harvest Record Card available online, at license vendors, and at Fish and Game offices, in order to record their harvest of those fish.
Please see the Department of Fish and Game's residency definition to determine eligibility. This privilege provided under AS 16.05.341.
Sockeye fishing on the Kenai and Russian rivers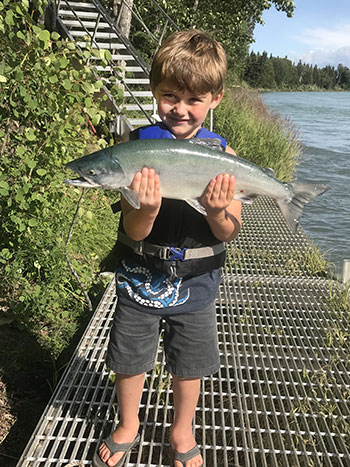 Late-May and early-June mark the beginning of some of southcentral Alaska's most popular sport fisheries which include Kenai and Russian river sockeye salmon. These fisheries attract thousands of anglers from around the state and from places abroad every year. On average, 350,000 sockeye salmon are harvested by sport anglers annually from the Kenai and Russian rivers. There are numerous access sites anglers can utilize to take advantage of fishing for this plentiful resource. There are also numerous regulations pertaining to bag and possession limits, seasons, and tackle or bait limits anglers should be aware of before venturing out for a day of fishing. Regulations and can be found on pages 50 through 61 in the Southcentral Sport Fishing Regulations Summary booklet. ADF&G may release an Advisory Announcement and Emergency Orders to open, liberalize, close, or restrict fisheries during times of biological need. Anglers can find the Advisory Announcements and Emergency Orders through the ADF&G webpage at www.adfg.alaska.gov, select the "Sport Fishing" webpage and under "Quick Links" select "News Releases/EOS" and select "Emergency Orders and Advisory Announcements," once there anglers can select the region they intend to fish. Anglers may also subscribe to receive email notifications of the Advisory Announcements and Emergency Orders.
Most Kenai and Russian river sockeye salmon anglers use a streamer or "Russian River Coho" fly, although some claim that the "Green Lantern," "Comet," or any shrimp pattern all outperform the popular streamers. Also popular are red hooks with a bit of yarn tied on them. Weights are used to get the fly close to the bottom. Enough weight must be used so that the fly bounces very near the bottom of the river. The fly is casted out 10-15 feet into the current at about a 45-degree angle upstream and allowed to "dead drift" with the current until reaching its furthest downstream point. It is then retrieved, and the action repeated.
The most productive fishing areas are pools immediately downstream of shallow riffles, and mainstem close to shore. Sockeye salmon tend to hold in these areas before migrating through the riffles. Since this species travels close to shore, most sockeye salmon fishing takes place from the bank. Inexperienced sockeye salmon anglers often wade or cast too far out, not realizing the fish are often swimming right behind them.
If you're lucky enough to hook a fish, pull up on your rod to set the hook. To bring attention to other anglers fishing close by say "fish on" to avoid snagging your neighbors line as you fight the fish. In crowded conditions, land your fish quickly. Try not to allow your line to cross others'. Playing your fish across others' lines is rude, and interrupts fishing for everyone.
A landing net is a very useful item for landing a sockeye on the Kenai and Russian rivers. Remember it is illegal to keep snagged fish, the only legally hooked fish is when the fish is hooked in the mouth.
When fishing on the Kenai or Russian rivers, please be respectful and follow any requirements landowners may have. From July 1 through August 15, pay particular attention to seasonally closed banks on the Kenai River. Most people understand healthy river systems are important for strong and healthy salmon populations. However, it is important to ensure that clean, healthy rivers don't stop at the water's edge. In fact, protecting and managing healthy streambanks and adjacent riparian areas are critical components to the overall health of a river system. Vegetation along streambanks helps keep river water clean by filtering out sediment and pollutants from surface and storm runoff, reduces peak flows during rain and runoff events, slows flood waters, stabilizes streambanks from excessive erosion, and helps moderate stream temperatures. Vegetated streambanks also provide food and nutrients to fish and other aquatic organisms, as well as, provides critical habitat for rearing juvenile salmon and trout. Any alteration to the streambank area reduces its ability to carry out these important functions, this includes repeat trampling of the vegetation while trying to get to your favorite fishing spot.
Following the simple steps below can help maintain important habitat for salmon and trout.
Use established trails to reach the river.
Use established entry and exit points to get in and out of the river.
Respect and abide by signs that close areas to fishing from the bank.
Stand in the river to fish and don't place your pack or other gear on the vegetation.
Pack out what you pack in, including discarded fishing line and tackle.
Use the restroom in the provided facilities.
A few of the more popular fishing locations in the Kenai and Soldotna area include Centennial Park , Soldotna Visitors Center, Soldotna Creek Park, Moose Range Meadows, Swiftwater Campground, Rotary Park, Donald E. Gillman River Center, The Russian River fishery is accessed through via the U.S. Forest Service Russian River campground and Russian River Ferry service.
Just a reminder to all our anglers, please do your part to help slow the spread of Covid-19 by following and reviewing the current State of Alaska Health Mandates in effect.
Reel Adventures – Go mousing
A mouse pattern is a great way to target rainbows on artificial fly. Swing these flies across the surface of a stream or cast out and strip them in on a lake or pond. You'll be happy to have a collection of this pattern in your fly box.
Check out a video on our YouTube channel showing how to tie a mouse pattern.
Field to Plate – Recipe of the Month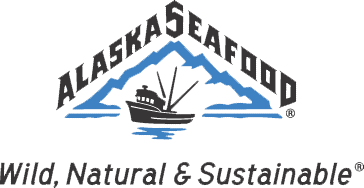 Thai style salmon burger
Who doesn't love a good burger? Instead of using beef, why not use salmon?
Here is a recipe for a Thai style salmon burger that is sure to please. Brought to you from our friends at the Alaska Seafood Marketing Institute.
If you have any questions about the Reel Times newsletter, please contact Ryan Ragan at ryan.ragan@alaska.gov