Reel Times Newsletter
March 2020
Issue 27
---
New line, clean reel – How to get your spinning reel ready for battle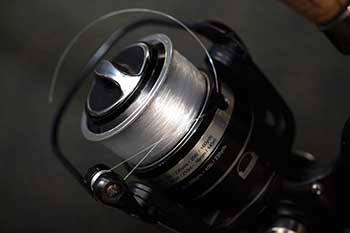 Much can be said about the importance of having quality fishing gear that is properly maintained. The condition of your gear can mean the difference between landing fish or losing fish. And maintaining your fishing gear – especially your reel – is essential to ensure your equipment functions as it should.
In this issue we look at how to get new fishing line onto your spinning reel. In addition, we share some pointers on how to clean your spinning reel. Annual reel maintenance ensures your reel will function properly and last longer.
Are you following us on social media? If not, be sure to check us out on Instagram @wefishak. You can also follow us on Facebook at ADF&G - wefishak . We also have a YouTube channel where we have a growing collection of fishing-related videos.
If you haven't purchased your 2020 sport fishing license yet, we encourage you to buy your 2020 fishing license online. If you buy your license online, a .PDF copy will be emailed to you. That way, if you ever lose your license, you can simply print another one off.
Get Out and Fish. Together.
We'll see you on the water.
Division of Sport Fish
Alaska Department of Fish and Game
External components of a spinning reel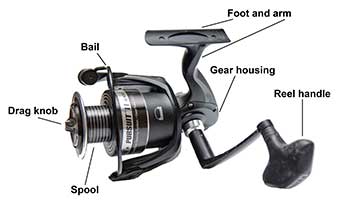 Body
The body of a spinning reel can be made from plastic, aluminum, carbon fiber, graphite, stainless steel or a conglomeration of such components. There are varying degrees of quality associated with the manufacturing of spinning reels. The bodies of less expensive reels are typically constructed out of plastic, while mid to high end reel bodies are made using graphite, aluminum, stainless steel or carbon fiber.
Spool
The spool holds the fishing line. Spools on spinning reels are typically made from aluminum or graphite. Fishing line is wrapped around the axis of the spool and allows line to freely move on or off the reel while casting or retrieving.
Spools have a specific line capacity. Most reel manufacturers note the line capacity of the spool on the side of the spool itself. Line capacity is based on the type of line – monofilament or braided line – and the overall line strength, noted in pound test.
Drag Adjustment Knob
Spinning reels typically have a drag adjustment knob on the top of the spool. The drag adjustment knob allows the angler to increase or decrease the amount of drag. If the knob is tightened, the drag is increased. If the knob is loosened, the drag decreases. The drag adjustment knob also secures the spool to the reel. In order to remove the spool, the drag adjustment knob must first be removed.
Foot and Arm
The foot and arm of the spinning reel is the part that holds the reel to the rod. If not secured properly to the rod, the reel can dislodge from the rod.
Gear Housing
The function of the gear housing is to house internal components such as drive gears and bearings. The gear housing is also intended to protect these components and keep them free from debris.
Most spinning reels have an anti-reverse device which looks like a small lever or switch. The anti-reverse mechanism allows the angler to reel forward, backward or to lock the reel so that the angler can only reel line in.
Handle
The handle of the reel is used to turn the bail and retrieve the fishing line. Most spinning reel handles are secured to the body through the gear housing. In most cases, in order to remove the reel handle, simply reel backward – but be sure the anti-reverse switch is in the locked position.
Bail
The bail is a metal wire that partially wraps around the spool. When the angler turns the reel handle, the bail spins. The function of the bail is to put the fishing line back on the spool as the angler reels it in.
Adding new monofilament fishing line to your spinning reel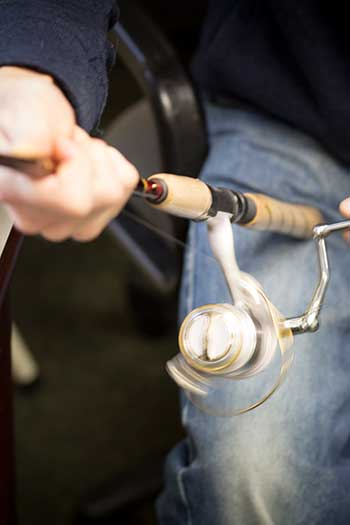 Quality fishing line is a crucial part of your angling arsenal. It's what connects you to the fish. As such, you should take extra care to ensure your fishing line is ready to go before you head to the water.
We created a video demonstrating how to get new monofilament fishing line onto a spinning reel.
There are several options of fishing line available to anglers such as monofilament, braided line and fluorocarbon line. Whatever line you choose, be sure the line is suitable for the reel you're putting it on. Reel manufacturers typically note the line weight and capacity on the spool.
When it comes to adding new line to your spinning reel, you'll want to keep a few points in mind:
Choose the appropriate line weight for the spool. If you're unsure of the line capacity of the spool, check the side of the spool. Often manufacturers will note line capacity in relation to monofilament and braided fishing line.
When you go to spool new line on your spinning reel, first be sure the bail is open. Then, secure the line to the reel using an arbor knot or two overhand knots. Make sure the line is secured rightly to the spool before closing the bail and reeling new line onto the spool.
To avoid line twist, be sure the new line is coming off the spool in the same direction as the bail of the reel spins.
Don't over-spool line on your reel. You'll want to leave about an 1/8 of an inch or 1/16 of an inch space between the spooled line and the edge of the spool.
If you have any questions, you can consult staff at your local tackle supply store.
How to clean your spinning reel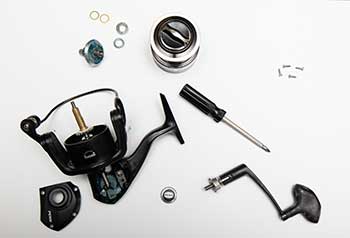 There are a number of different brands of spinning reels available to anglers. And the quality of reels can vary widely. The basic components of a spinning reel involve several moving parts that can include gears, bearings, shafts and drag components that are all housed in the body of the reel.
Fishing in Alaska can be hard on fishing gear. Gear can be exposed to dirt, mud and other debris or your gear can be subjected to the harsh effects presented by fishing in saltwater. If your gear is not maintained properly, your gear could fail or not perform as it should while you're out on the water.
Cleaning a spinning reel takes some effort, but the results of a cleaned, well maintained spinning reel are worth the time spent during the cleaning process. You should clean your spinning reel and other types of reels, using lubricants and cleaning agents intended for this purpose. In addition, you'll need a small brush or toothbrush and a towel or rag. There are reel cleaning kits available to anglers at local tackle supply stores and online. Some reel manufacturers even sell separate reel cleaning kits for their products or they'll include cleaning components in the box of a new reel.
In order to clean the internal components of a spinning reel, you must remove certain parts of the reel to access moving parts. At minimum this will require a screwdriver. In order to really get into dismantling a spinning reel, wrenches may be involved. Take your time when cleaning your spinning reel and be sure to keep track of the small parts that you remove.
You can watch our video tutorial on how to clean a spinning reel.
Planning for a Fishing Adventure Using Interactive Maps
As winter's cold sets in and summer's warmth turns to memory, thoughts turn to—planning a spring or summer fishing trip! As an Area Management biologist for the Alaska Department of Fish and Game (ADF&G) Division of Sport Fish, during the winter months I often receive questions from sport fishers who are interested in planning to float a river or fly to a remote lake. The most common question I get is, "What kind of fish are in this river or lake?". Some locations ADF&G personnel have conducted field projects or visited on personal time and we can give detailed advice. However, Alaska is a big state and we can't visit and fish all of the water bodies, although the thought of trying to do so puts a smile on my face! So, when I get a phone call asking about fishing a particular lake or stream we are unfamiliar with, I'll turn to my web browser and look for information on fish presence in the Alaska Lake Database (ALDAT) or the Alaska Freshwater Fish Inventory (AFFI). These databases are accessible to the public and are fairly user-friendly. They contain interactive maps that list where fish species and habitat data have been observed and collected over several decades.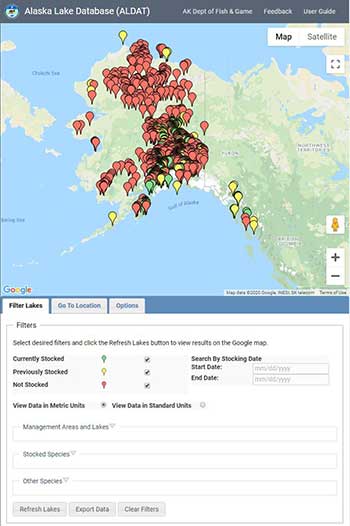 The ALDAT can be found at: https://www.adfg.alaska.gov/SF_Lakes/. This database contains contour maps of lake bathymetry, photographs, fish presence, stocking records for hatchery fish, and historic documents dating back to the 1950's for over 1,300 lakes throughout Alaska. In the "Filter Lakes" tab, you can narrow your search to stocked lakes, specific management areas, or fish species. So, let's say you have a friend with a float plane and are itching for an adventure and want to check out Chandalar Lake, which is located in the Yukon River drainage and is a headwater to the Chandalar River. Since you know where you want to go, you can click on the "Go to Location" tab and enter "Chandalar River" into the "Zoom to Lake" field or enter the coordinates if known. Hit enter and the map will zoom to the lake and a red colored pin. Click on the pin and a pop-up balloon will appear with tabs. The "General Lake Information" tab includes lake maps as well as photographs, access information, and lake characteristics such as size and depth, with links to historic survey documents at the bottom. The second "Fish Data" tab contains species present and lengths from ADF&G sampling efforts. Now, let's say you are planning a visit to Fairbanks, Alaska and want to drive to a stocked lake for a summer afternoon of fishing, such as Cushman or Chena lakes. For these lakes, you will see an additional tab of "Stocking Data", which shows what species were stocked on particular dates. With time and funding, periodically ADF&G will visit a lake and conduct habitat and fish surveys for inclusion in this database and to update past surveys. For more information, the ALDAT site also contains a "User Guide", which is accessed by a link located in the upper right corner of the website. When you click on this link you will also see an e-mail address if you have any additional questions.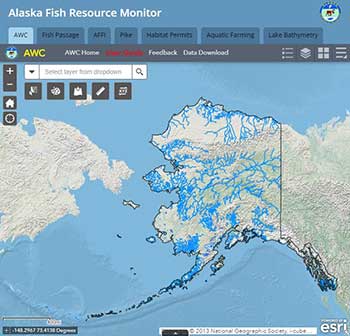 Now, what if you love to float rivers and have a particular stretch of a drainage in mind and want to know what fish species might be present there. For this, you can access the fish resource monitor mapping program with AFFI at: https://www.adfg.alaska.gov/index.cfm?adfg=ffinventory.interactive. At this window, click on the "START MAPPING" link and you will be virtually transported to the Alaska Fish Resource Monitor. At the top of the mapper, there are tabs indicating the type of data to be displayed on the mapper. By default, the first map will illustrate waters containing anadromous fishes based on the Anadromous Waters Catalog (AWC). Triangles and circles symbolize waters with anadromous fishes (fish that spawn in freshwater and spend part of their life in marine waters such as salmon) and are afforded special protections through Alaska state law to protect their spawning, rearing, or migration areas. So, let's say you wish to float a particular portion of a river such as the Tozitna River, which flows into the Yukon River below the village of Tanana. In the mapper enter the river name in "Select layer from dropdown" and you should see it listed. Select "Tozitna River, AK, USA" and you will see the "Search Result". Click on "Zoom to" and you will come to the mouth of the river. Click on the shapes and you will come to "Anadromous points" and AWC codes. You can click on the nomination information and see work that ADF&G, etc. has done on anadromous fish at this particular location. If you want to know what other species occur throughout the state, select the "AFFI" tab and you will see a map of the state of Alaska with numerous yellow circles. You can re-enter your drainage destination again, then select a circle and get a site report for non-anadromous fish observations. You will see that the "AFFI points" box will have arrows and you can scroll through the species or click on "Site Report" and get a list of species information, habitat variables, and photographs. Similar to the ALDAT, the AFFI and AWC databases are incorporated from a variety of sources. Also, once a year ADF&G will select a particular area or drainage, like the upper Koyukuk and Kobuk river drainages in 2018. Each day, a raft crew will sample a different reach of a larger river and another team will helicopter to 4-12 wadeable sites in the headwaters. Electroshocking equipment is used to stun fish that are collected with a dipnet, identified, measured, and life-history stages noted.
You will notice as you enter the mapping programs that you will have to acknowledge that these are meant to be a guide and do not guarantee anglers, researchers, etc. will find and catch the documented fish species. The data can be based on historical records, which may go back several decades, and fish presence can change both seasonally and yearly. Even for areas that were most recently surveyed like the 2018 efforts in the upper Koyukuk River with AFFI, Alaskan rivers and streams are large and not all portions can be surveyed. Given the immense number of water bodies, there will always be limits on personnel, time, and funding. Also, due to the migratory nature of many Alaskan fish, those that may be present during sampling ventures may not have been present if these ventures took place earlier or later. For example, during the Koyukuk River sampling trip in August 2018, the presence of spawning king and chum salmon were noted, however, the presence of coho salmon were not because they migrate and spawn later in the fall.
The information contained in the interactive mapping programs do not describe river conditions for floating, nearshore land ownership (for camping), gravel bars and landing strips used by aircraft, common put in and take out areas, etc. However, this information is often online, especially for more popular floats through state and federal parks and refuges. Always know your abilities and be comfortable when navigating in rural Alaska. Also, always have a fishing license and know the daily bag and possession limits at the location(s) where you will be fishing.
Want to fish someplace new and off the beaten path, let the ALDAT, AFFI, and AWC databases help you plan your next fishing trip.
Reel Adventures – Take the "Stocked Waters Challenge"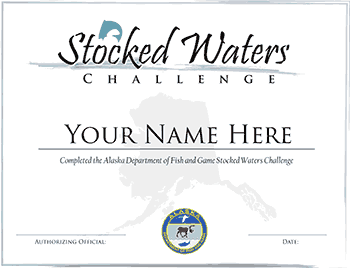 Do you fish stocked lakes in Alaska? If so, consider participating in the Alaska Department of Fish and Game's "Stocked Waters Challenge."
The "Stocked Waters Challenges" awards a certificate of recognition to individual or groups who successfully complete one or more angling challenges based on fishing at stocked lakes.
You can learn more about the challenge here: https://www.adfg.alaska.gov/index.cfm?adfg=FishingSportFishAK.stockedWatersChallenge
Field to Plate – Recipe of the Month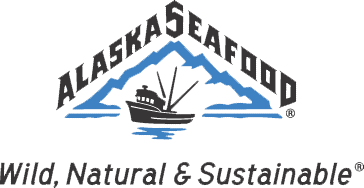 Charred Alaska halibut tacos with cilantro pesto
Here's a great recipe for halibut (or any other white fish) from our friends at the Alaska Seafood Marketing Institute. Enjoy! https://www.wildalaskaseafood.com/recipesdb/?recipeId=Mjk5
If you have any questions about the Reel Times newsletter, please contact Ryan Ragan at ryan.ragan@alaska.gov